Clients
Rockwater Secret Cove Resort, Sunshine Coast, British Columbia
"Thank you Pet on Vacation for providing such a high quality product for our pet friends. It is these special touches that make our guests, both two and four legged, feel special and welcomed."
Ivan Mansanet
Guest Services Manager
Rockwater Secret Cove Resort
Comfort Inn, Orillia, Ontario
I love them, fun looking, fresh but professional and it gives that special service touch.

Michelle Weber
General Manager
Comfort Inn Orillia
Pantages Hotel, Toronto, Ontario
"Pet On Vacation has been a delightful surprise for our guest and their four legged friends. Our guests are thrilled that the Pantages and Cosmo hotels gives them that enhanced level of attention and care AND extends that same attention and care to their pets. We are pleased to partner with Pet On Vacation as this service is yet another feature that helps differentiate Cosmo and Pantages from competitors."

Jennifer Babbini | Director of Sales / Senior Business Travel Sales Manager
Pantages Hotel Toronto Centre, Cosmopolitan Hotel Toronto
img src="http://www.petonvacation.com/wp-content/uploads/2013/08/logo.png" alt="logo1.png" /> Cosmopolitan Hotel, Toronto, Ontario
Huntsville, Ontario
The guests love these little care packages at check in and have to date been a big hit with them. It has helped improve customer service at check in and a better overall arrival experience. It gives the guest the impression that their pet is also a guest here at the Resort. It has been a huge hit so far and has helped increase our revenues through more rooms being sold (now that we offer pet friendly rooms) and also drives these guests into our General store where we have more products for sale.
BP
Brody Purser
Director of Rooms
Deerhurst Resort
    Horseshoe Resort, Horseshoe Valley, Ontario
  Pemberton Valley Lodge, Pemberton, British Columbia
Our "Best Friends" love their new welcome gift. It is the special touches like the Pet on Vacation welcome gift that set us apart from the competition and allow us to be the 1st choice among Pet Friendly accommodation providers. Innovative, professional and heartfelt, are the comments we hear from our guests.
Thank you Pet on Vacation!
David MacKenzie, Owner & General Manager
Pemberton Valley Lodge
Comfort Inn, Newmarket, Ontario
Hyatt Regency Cleveland at the Arcade, Cleveland, Ohio USA

Comfort Inn, Parry Sound, Ontario
Thank you Pet on Vacation, Our guests are loving the gift.
Cheers,
Shannon Billash
General Manager
Comfort Inn Parry Sound

Comfort Inn, Owen Sound, Ontario
Egan Ridge, Spa & Country Club , Fenelon Falls, Ontario
Pet on Vacation is awesome, our clients are smiling that we have taken their four legged loved ones into consideration while they are visiting the resort.
Linda Thompson
Assistant Manager
Eganridge Inn, Spa & Country Club
Fenelon Falls, Ontario
Omni King Edward Hotel, King Street East, Toronto, Ontario
Oban Inn & Spa, Niagara on the Lake, Ontario
Harrison Hot Springs Resort, Harrison Hot Springs, British Columbia

Comfort Inn, St. Thomas, Ontario

Sherwood Inn, Muskoka, Ontario
.    Aava Hotel Whistler, Whistler, British Columbia
    Rocky Crest Golf Resort, Muskoka, Ontario
Hyatt Centric The Pike, Long Beach, California, USA
Super 8, Duncan, Vancouver Island, British Columbia

Delta Armouries Hotel by Marriott, London, Ontario
Fox Harb'r Resort, Wallace, Nova Scotia
Fairmont Jasper Park Lodge, Jasper, Alberta
Mariposa Inn and Conference Centre Orillia, Ontario
      ANdAZ Hotel West Hollywood, Los Angeles, California USA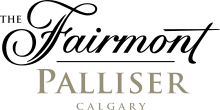 Fairmont Palliser Hotel, Calgary, Alberta

Marriott Halifax Harbourfront, Halifax, Nova Scotia
Fairmont Winnipeg Hotel, Winnipeg, Manitoba
Best Western Plus, Revelstoke, British Columbia
" Our guests really love the product,  your amenity packages have been a big hit.  The Front Desk staff love them and they've been mentioned in a couple of our reviews already. "
Marie Stevens, Operations Manager
Best Western Plus, Revelstoke, B.C.
Comfort Inn & Suites, Ingersoll, Ontario
 Executive Suites Hotel & Resort, Squamish, B.C.
Hampton Inn & Suites by Hilton, Truro, Nova Scotia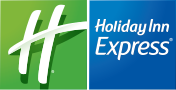 Holiday Inn Express Deer Lake, Newfoundland/Labrador
    Fairmont Banff Springs Hotel, Banff, Alberta
   Hampton Inn Sydney, Membertou, Nova Scotia

New Brunswick, Nova Scotia & Prince Edward Island
Windsor, Ontario
Halifax, Nova Scotia
Guests with pets looking for a warm welcome :
I just love your packaging – so professional. The two places we brought our dogs to in the past had nothing in the room for them. It would have been a kick to arrive to a little welcome package and name tag."
Paula and Les W.
Hillsdale, Ontario
Pet Owners.
Pet on Vacation, -A New Breed Of Loyalty.